The page may not load correctly.
Dr.Web Premium
The best Dr.Web subscription package for active Internet users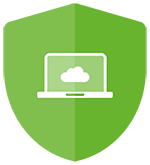 Protection for computers and file servers (including virtual machines), mail servers, Internet gateways and mobile devices
starting from 7 zł/month or less
© Doctor Web
2003 — 2022
Doctor Web to rosyjski producent oprogramowania antywirusowego Dr.Web. Rozwijamy nasze produkty od 1992 roku.