The page may not load correctly.
Network activity map
When launched in a virtual environment, a malicious program will expose itself and try to reach other nodes on the local network and the Internet. In the network activity section of the report page, you will see the location of the hosts the analysed program has been trying to reach.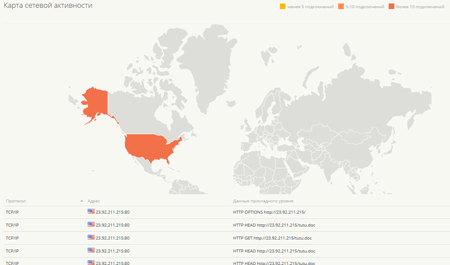 © Doctor Web
2003 — 2022
Doctor Web to rosyjski producent oprogramowania antywirusowego Dr.Web. Rozwijamy nasze produkty od 1992 roku.